Kelli D. Calhoon
---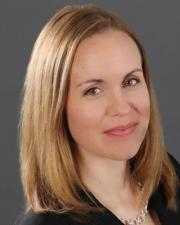 Advisory Board Member
Senior Manager
Biography
—
Kelli Calhoon is a Senior Manager in the Overland Park, Kansas office of Ramboll Environ US Corporation, an environmental consulting firm, where she specializes in industrial air quality compliance and permitting. Shew consults with clients on interpretations of air quality regulations as they relate to industrial operatins, prepares air quality permit applications, conducts comprehensive air emissions calculations, recommends control technology equipment and processes to clients to ensure compliance with applicable regulations, conducts environmental compliance audits, develops greenhouse gas emission inventories, conducts air dispersion modeling analysis, and participates on due diligence teams as an air quality specialist.
Kelli provides environmental consulting services to a variety of industries, including oil and gas production and processing, Portland cement manufacuturing, electrial power generation, fertilizer manufacturing, beverage alcohol production, wool fiberglass manufacturing, mineral quarrying/processing, lime manufacturing, lead acid battery manufacuturing, grain processing, as well as various other general manufacturing industries.
Kelli graduated from the University of Kansas in 2011 with a BS in Chemical Engineering and currently lives in Shawnee, Kansas with her husband, Brad, and son, Cooper.
Education
—
B.S. in Chemical Engineering , 2001